New Care Model Development is the Future of Healthcare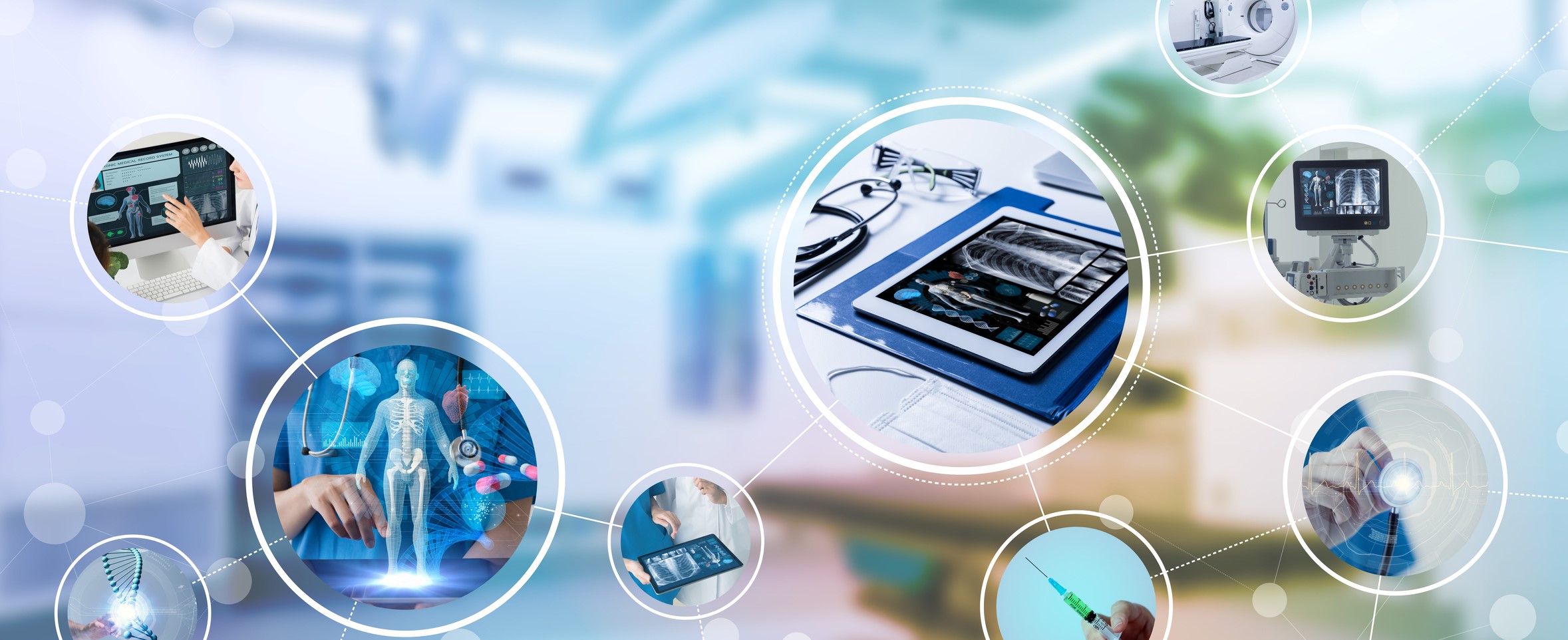 The famous system thinker theorist Russell Ackoff once wrote: "The more efficient you are at doing the wrong thing, the wronger you become. It is much better to do the right thing wronger than the wrong thing righter. If you do the right thing wrong and correct it, you get better."
It seems to me today that we do many of the wrong things better and better in healthcare. There have been many remarkable breakthroughs during COVID-19. Patients not waiting in waiting rooms, or at registration desks. Patients being examined in cars before being safely ushered to where they need to be. Virtual visits exploding. Why didn't this happen before? I contend we have been trying to improve wrong care processes. We continue trying to improve fundamentally flawed care processes. We are stuck in old thinking that is not based on customer value and our challenge is to break out of traditional thinking into the future of healthcare.
This week we will release a detailed white paper that explains what the problem is and how to address it. Improving traditional care models using value stream improvement techniques may be the right thing to do in your organization or it may be the wrong thing. You may need an entirely new care model. There is room for both. Most of us know value stream improvement, and it works remarkably well, but we must be improving the right thing. The question is, should we be improving these models at all? Do we know enough about our customer's needs to know what to work on to meet those needs?
Healthcare delivery has been focused on three value streams; delivery, support, and demand generation. The Demand Generation Value Stream – identifies markets and creates customer demand for the products and services. The Delivery Value Stream – manufactures, builds and/or delivers the products and services to customers. The Support Value Stream – provides the necessary supporting activities for development, delivery, and demand generation. Jim Womack in Lean Thinking pointed out there is a fourth value stream; the Development Value Stream – the focus of which develops new products and services. This value stream has been all but ignored in traditional healthcare delivery.
Most "innovation" in healthcare does not produce a new and better care model. Instead the teams come up with new apps or a technology product that might be bolted onto a care process but doesn't fundamentally change care delivery. What we need is an innovation system that creates new care models.
Care models are the purposeful alignment and coordination of all the resources required to deliver a set of services and experiences that produce desired outcomes for individuals. It's the core offerings of health systems. Health systems are built to support and deliver a portfolio of care models for different patients and conditions. Successful care models meet the needs of patients, provide a desirable place to work for care teams, and produce sustainable business results for the broader health system.
Examples of new care models include Care in Place, a model developed through deep customer research at Atrius Health, a large multispecialty practice in Boston. Using a process that included research, concept development, prototyping, building and testing the model, and spread, the Atrius team created a new care model that allowed elderly patients to be seen in their home by advanced care practitioners. This significantly reduced ER visits and admissions. Click here to read more about Care in Place. Other examples are emerging that we will cover in our extensive white paper on the subject (download our white paper here).
The important point is traditional healthcare delivery needs a developmental value stream. This is called R and D in any other industry. It is not the central improvement office's role to develop new products. In fact, they most likely will fail if asked to. The skill set and mindset required to create something entirely new from scratch is different than that required to improve existing processes and coach others to improve processes. This team requires a certain entrepreneurial spirit that is generally frowned upon by leaders and clinicians in healthcare. Risk-taking is paramount for new care model development and there is not much appetite for that with doctors and nurses. Small tests of change with set-based design leads eventually to major breakthroughs, but this requires patience on the part of leaders. New ideas and models don't emerge in a single week-long improvement event. It takes time.
Finally, if leadership does not commit the resources required for success, only half-baked solutions are the result. A fully dedicated team is required which includes a "chief engineer" who is most likely a clinician who is deeply knowledgeable in the existing care processes but also who is unhappy with the present system. Meaning she is willing to disassemble the norm and build a new way. Also needed is a high-functioning development team. This requires getting the right combination of idealists and hopeful pragmatists. Hopeful pragmatists see a broken system and want to make it better, but first need to understand all the intricacies and details that are causing problems. They drive deeper understanding through detailed study and discovery which paves the way to design future solutions that work within the system's constraints. However, hopeful pragmatists can often get stuck in analysis paralysis without idealists by their side who can paint a clear and compelling picture of what a better future looks like. Idealists cast ambitious goals that create tension with the hopeful pragmatist members of the team who then must work to figure out how to make it work.
The future of healthcare is going to depend on developing new care models. But most healthcare organizations are not prepared. It's time to assemble the pieces of a development value stream. Start to better understand customer needs, test new ideas for care delivery, and overturn flawed care models. In this way we will close the loop on our organizational excellence/lean journey and have all the functions Jim Womack identified for us long ago.
John S. Toussaint, MD, Executive Chairman
Catalysis
Related Items
White Paper: Designing the Future of Healthcare
Transformation Roadmap services
Catalysis Healthcare Value Network