That's a Wrap!
There was a lot of learning, sharing, and connecting at the 10th annual Lean Healthcare Transformation Summit in Washington, DC! We hope you were able to join us!
Click here to read our recent blog post on learnings from the Summit.
We hope to see you next year in Salt Lake City, Utah, June 3-4, 2020.
SIGN UP HERE TO RECEIVE SUMMIT UPDATES
Lean Healthcare Transformation Summit Highlights
Keynotes from progressive healthcare practitioners and thought leaders within healthcare and the lean community, designed to challenge conventional thinking.
Concurrent Learning Sessions offer practical advice in small interactive sessions where you learn, discuss, and reflect.
Pre-Summit Workshops build skills or introduce concepts you need to make your healthcare organization transformation successful and sustainable.
Limited attendance gives you ample time for discussions and follow-up questions.
Summit networking is a high priority with breaks, receptions, and luncheons providing many formal and informal ways for you to connect with counterparts who are tackling the same challenges you face. Don't forget your business cards!
Complete information on continuing education credits provided by MetaStar is available at this link.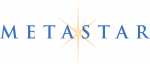 See what previous Summits have offered!