After much consideration and with guidance from our board of directors we have made the decision to cancel the Lean Healthcare Transformation Summit scheduled for June 3-4, 2020, in Salt Lake City, UT. This cancelation includes all related activities such as Pre-Summit Workshops and Post-Summit Go-and-Sees. Our decision is consistent with guidelines set by the Center for Disease Control and Prevention (CDC) and World Health Organization (WHO) and was made with the safety and well being of our community in mind.
As a non-profit we will continue to live our mission by refocusing our efforts to help our community learn, share, and connect around navigating through the COVID-19 pandemic. Catalysis will do all we can to leverage our resources and network to be part of the solution to this crisis. 
Lean Healthcare Transformation Summit Highlights
Keynotes from progressive healthcare practitioners and thought leaders within healthcare and the lean community, designed to challenge conventional thinking.
Concurrent Learning Sessions offer practical advice in small interactive sessions where you learn, discuss, and reflect.
Pre-Summit Workshops build skills or introduce concepts you need to make your healthcare organization transformation successful and sustainable
Post-Summit Go-and-Sees provide an opportunity for inspiration and team building.
Limited attendance gives you ample time for discussions and follow-up questions.
Summit networking is a high priority with breaks, receptions, and luncheons providing many formal and informal ways for you to connect with counterparts who are tackling the same challenges you face. Don't forget your business cards!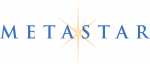 See what previous Summits have offered!