WELCOME…About Us
Healthcare costs are rising faster than quality is improving. Significant waste in healthcare delivery persists, harming patients, providers, payers, and purchasers. Providers who do the right thing—improve quality, reduce waste—are penalized financially in a fee-for-service reimbursement environment. Healthcare cost and quality data are largely unavailable to purchasers and consumers, so the market can't reward the "good guys." And patients' health conditions must be addressed not just inside a clinic or hospital, but also where the root causes of our most common and costly health conditions are found:  where people live, learn, work and play.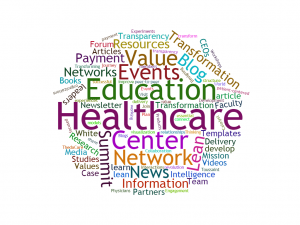 Who We Are
The ThedaCare Center for Healthcare Value is an education institute that believes we must have three essential elements for sustainable change in healthcare:
Delivery of care designed around the patient
Payment and incentives based upon value and outcomes
Transparency of performance (quality and cost) throughout the healthcare system
Founded in 2008 and headquartered in Appleton, WI, we are a not for profit with a big mission to help change the healthcare industry.
What We Do
We are the best in the industry at helping leaders learn, share and connect around healthcare value. What does that look like? It means we're connecting with healthcare leaders, learning, asking questions, and facilitating discussions. It means we see the latest and greatest firsthand, and turn it into educational programs, webinars, and other experimental learning programs and resources that help leaders change their behavior and, ultimately, the culture of their organizations.
We partner with organizations, their consultants and change agents to create custom education experiences from board level to patient care, including:
Site Visits
Learning Materials-Books, DVDs, Articles and White Papers
Webinars
Web Resources at createvalue.org

Our programs move leaders and organizations on a learning spectrum from awareness to the ability to teach others. No matter where you fall in that range, we have programs and products to help you step closer to full lean transformation.
ThedaCare vs. ThedaCare Center
Our names are similar and we're both striving for value-based healthcare, but our day-to-day missions are quite different. ThedaCare delivers healthcare services to patients; the ThedaCare Center's main focus is spreading best practices and facilitating experiential learning.
ThedaCare is our beginning and remains our close colleague, but it also is just one of the incredible organizations with which we work.