White Papers
At Catalysis we see how much great work is going on to increase value for patients in healthcare organizations across the United States and around the world. The purpose of these white papers is to share these achievements so that other healthcare organizations can learn and take action.
This is our way of sharing our knowledge and learning about healthcare transformation with the world in hopes that together we can change the healthcare industry.
We hope you enjoy reading!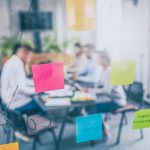 Designing the Future of Healthcare: A How-To Guide for Developing New Care Models
The second installment of the three-paper series "Designing the Future of Healthcare" outlines practical steps to organize and execute a new care model development initiative. The framework is accompanied by two health system examples. A complete redesign of stage-4 CHF care at Bellin Health in Wisconsin, and the creation of Medically Home, a hospital at home program at Atrius Health in Massachusetts. The paper walks through strategic alignment, the formation of a development team, and how a 5-phase human-centered design process can be applied to develop a new care model. The design process includes exploratory research, concept development, fail-fast-forward prototyping, the development of a model cell, and spread and scale of the new care model to become the new way care is delivered across the entire health system. Download now. 
Perioperative Preference Card Optimization: Improving Operating Room Standardization and Efficiencies at UMass Memorial Health
In early 2020, surgeons, anesthesiologists, and operating room leadership at UMass Memorial Medical Center (UMMMC) — the academic Level I trauma medical center of UMass Memorial Health that is affiliated with UMass Chan Medical School — were dissatisfied by perioperative processes that adversely affected operating room (OR) conditions, such as workloads, teamwork, surgeon standardization, and OR efficiencies. Four projects were created — including Preference Card Optimization — that could collectively impact the four rocks and improve conditions in the ORs of UMass Memorial Medical Center. Download now. 
Improving Patient Safety in Public Hospitals in South Africa
The introduction of the organizational excellence (OE) management method in U.S. hospitals is emerging as an effective way to improve quality and lower cost in hospitals and health systems. OE is a system of management that relies on frontline workers to identify and solve problems and track results with patient outcome metrics daily. The management's job is to assure that the workers have training in problem solving and that the cultural environment exists for workers to speak up about problems.  Leaders and managers must also be trained to be able to train their workers. Download now. 
Designing the Future of Healthcare
Improving traditional care models using value stream improvement techniques may be the right thing to do in your organization or it may be the wrong thing. You may need an entirely new care model. The future of healthcare depends on developing new care models. Download now
Shifting Behavior and Thinking Model
Southern Illinois Healthcare leaders have learned that establishing agreed-upon behavioral expectations enables teams to perform at the top of their capability. Download now
Evolving Leadership
Combining new leader competencies, standard work, and behaviors with a lean management system at Martin's Point Health Care. Download now
No More Projects
After years of team-based rapid improvement events, Cleveland Clinic realized that they needed a different approach to process improvement.  This white paper tells the story of how Cleveland Clinic engaged 52,000 caregivers in a culture of continuous improvement on the quest to deliver safer, more efficient, and more compassionate care. Download Now
Where's the Strategy in Strategy Deployment?
Many hospitals are overburdened with too many strategic objectives. They struggle to differentiate themselves from their competition, forcing hospitals to try to do everything, for everyone.  And in many cases, the pace of organizational learning can be slow and cause competitive hospitals to fall behind. Download Now
Kata in Healthcare
Kata doesn't replace your current improvement approach. Practicing the Improvement Kata and Coaching Kata develops fundamental scientific thinking skills that make you better at whatever improvement approach you use. Download Now
Lean for Doctors
Physicians are finding new ways to analyze their work, reduce wasted time and effort, and improve productivity while improving the quality of care. Download Now
Building a Lean Hospital
Akron Children's Hospital applies lean thinking and integrated project delivery to the planning, design, and construction of the $180 million Kay Jewelers Pavilion. Download Now
Systems Approach for Transforming Healthcare Organizations
After examining hundreds of healthcare organizations, we believe there is a framework that healthcare leaders can follow that explains what is required to focus on customer value. Download Now
Others: