Join us for the 5th Lean Healthcare Transformation Summit – Europe!
Learn, share, and connect with healthcare leaders from around Europe and the world. Hear from globally recognized healthcare leaders about their organizational and personal leadership challenges and successes. Choose from a selection of interactive learning sessions designed for MDs, beginners, and advanced leaders and practitioners.
The Summit will be held 2-3 October, 2019, in London, England, at KPMG Canary Wharf.
Who should attend? This Summit is intended to engage healthcare leaders from across Europe to strengthen the lean healthcare community in the region, including hospital executives, lean/continuous improvement leaders, physicians and physician leaders, nursing leaders, advanced lean practitioners, and those engaged in leading transformation in their hospital or health system. Download our brochure!
Important dates:
Abstract submission period: abstracts will be accepted through 30 April, 2019 (extended to 31 May, 2019)
Registration opens to the public: 22 April, 2019
Early registration: through 31 July, 2019 $1200 (USD)
Regular registration: 01 August, 2019 – Summit $1300 (USD)
Sign up to receive notifications about important Summit information.
See what previous Summits have offered!
2018 Agenda       2017 Agenda          2015 Agenda
Thank you to our UK Delivery Partner: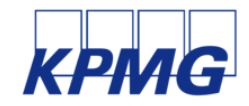 If you are interested in becoming a sponsor, contact Rachel Regan at [email protected].