We've Changed Our Name to Catalysis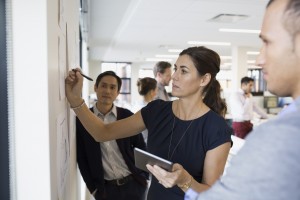 We're extremely excited to share some bold news with you: Today, the ThedaCare Center for Healthcare Value became Catalysis.
This change is part of our larger rebranding strategy. It includes the new name, logo, and new colors, which you see here in this newsletter, on our website at createvalue.org, on our social media sites, and more. Our Healthcare Value Network, Clinical Business Intelligence Network, education programs and other resources will all reflect the new name and logo going forward.
"This rebrand effort underscores our goal and commitment as a valued partner focused on healthcare system transformation," said John Toussaint, MD., founder and CEO. "As Catalysis, we start our next chapter in developing innovative programs for healthcare leaders. We want to inspire others to make dramatic shifts from the board room to day-to-day operations – shifts that ultimately improve healthcare delivery and outcomes."
What does Catalysis mean?
Catalysis means to accelerate change with the addition of a catalyst. This new name describes our organization's vision, to engage with and inspire the world's healthcare leaders to transform healthcare value. 
What does this mean to you?
You will receive the same great service and attention that you've grown to expect. We're still the same people, with the same phone numbers and email addresses at the same locations. We will continue to listen and collaborate with you to develop programs and resources that help leaders and healthcare systems create transformative healthcare value.
Why the change?
We have evolved into a self-funded organization providing an ever-expanding number of thought-leading programs, events and resources that help healthcare leaders achieve results. The updated name and logo support our dedication as an effective collaborator that inspires leaders.
What's next?
We will have a transition period of 30 days or so where you may see both the Catalysis and ThedaCare Center names on certain communications. We will also rebrand our online and printed materials to include the Catalysis name and logo. There's absolutely nothing you have to do. But if you have any suggestions for us, you are most welcome to contact us at: [email protected].