Questions for Examining Your Executive Management System
Recently, I have had several leaders talk with me about how executives connect to the lean management system.  This gap in understanding gave me pause and created an opportunity to think about how we are presenting systems in our coaching and teaching.  I feel it is important to speak more directly about how the executive management system is a critical aspect of the overall operational excellence journey.
If we are to sustain a culture of improvement we must connect these systems, and understand our role in both systems.  I began my gap analysis by looking at what many of you have done, considering what has worked well and what has been improved.  Each organization I examined looked a little different, but the successful journeys had a similar framework.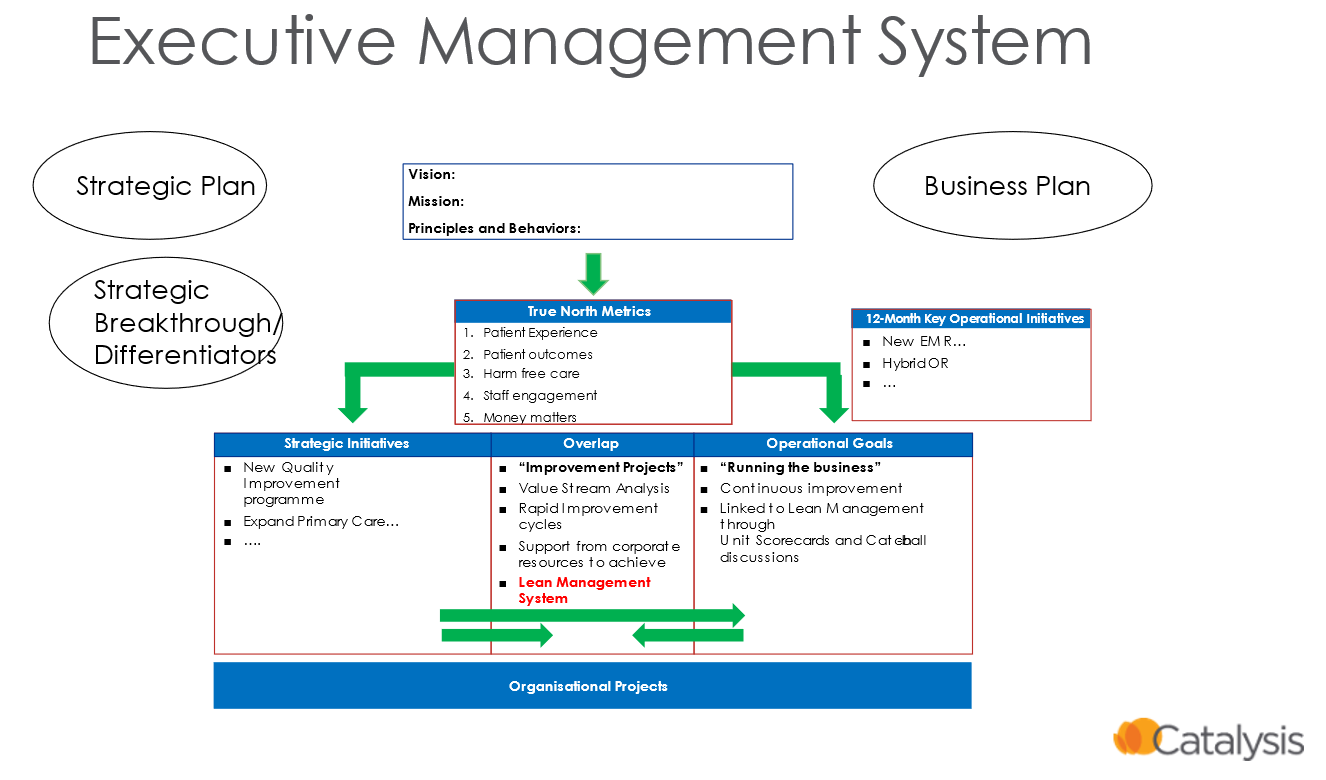 As leaders, we need to think about how we deploy both strategic and key operational initiatives.  Once deployed, how do we manage them and support the work? 
How are we handling performance review and visual management? What happens when we are not hitting our targets? 
How are we playing catch ball with the metrics? Are we able to see the metrics forming a connecting thread from the LMS improvement board metrics to the deployed Strategy and Key operational initiatives?
What are the business rules around deployment and what are the standards that hold the processes together?
And lastly, what behaviors do we display? How often do we go and see- listen and learn.  Are we coaching our direct reports with humility- demonstrating both the discipline and expectations around accountability?