Randy Linton, MD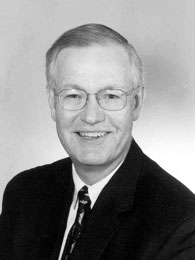 CEO, Luther Middlefort-Mayo Clinic
Randall L. Linton, MD, is the president and CEO of Luther Midelfort-Mayo Health System in Eau Claire, Wis. With the overriding goal of continually increasing value to patients through a systematic approach to healthcare delivery, Dr. Linton has focused on leading Luther Midelfort through cultural change and building a climate that encourages collaboration and innovation.
Today, Luther Midelfort is a national leader in healthcare quality improvement. In 2006, the company was awarded the Wisconsin Forward Governor's Award for Excellence—the highest award given for performance in any industry.
A practicing pediatrician, Dr. Linton received his undergraduate degree from the University of Nebraska-Lincoln, his medical degree from the University of Nebraska and completed his pediatric residency at the University of Iowa. He is a fellow of the American Academy of Pediatrics and a member of the American College of Physician Executives and the American College of Healthcare Executives.