Mission
Mission
To redesign three interdependent components of the healthcare industry which will result in improved value for patients. We will accomplish this by collaborating with patients and leaders in the provider, employer, insurer, and government communities to create:
Vision
Our vision is to transform the healthcare industry to deliver higher value through experiments, collaboration and education that integrates the three interdependent components and spreads learning and accelerates improvement.

Delivery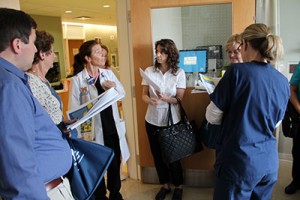 The transformation of our current delivery system is perhaps the most important component in setting the foundation for improved healthcare.
When patients walk into a hospital or clinic, all too often, they take their lives into their hands. Healthcare professionals are rightfully horrified with the 15 million incidents of medical harm in the U.S. each year. Patients and employers worry that, at 18.2% of GDP, the healthcare burden is the biggest risk to our financial future as a country.
Yet, what are we doing about it?
The delivery of health care needs radical change if we are to see a sustainable improvement of health care in America. On these pages, we provide products, educational events and real-world examples about how to do just that.
Payment
Payment transformation is a key component of healthcare improvement. The present payment system, which rewards providers for over-utilization, is seriously flawed. The more procedures we do or patients we see, the more we get paid. There is no consideration for quality or overall health outcomes.
If we had a payment system that rewarded health outcomes, the delivery of care would radically shift our emphasis to prevention instead of sickness care. There would be intense efforts to prevent hospitalizations and focus on educating patients about health risk and self-care.
Payment Resources
Transparency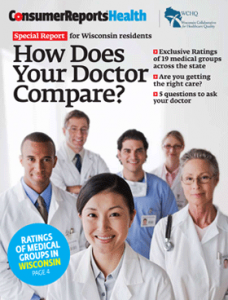 Transparency in healthcare is not just about data, or creating analytical reports or posting results to public websites.
It's really about understanding cost, quality, risks and consequences in a way that allows healthcare organizations to evaluate their performance more completely and to take action faster. For consumers, healthcare transparency means having the right information at the right time and in the right form in order to engage in value based healthcare decision making.
To build a true picture of any healthcare system, we must identify the data that accurately illustrates reality regarding quality and cost, and then publish that data in a way that people understand. Publishing this information triggers action: Doctors manage what gets measured, and what gets measured gets improved.
Full disclosure of treatment quality and cost is an essential building block in creating a competitive, choice-driven system. When everyone is able to see what we are paying for and how much, we can redesign the payment system and reorganize healthcare around the needs of the patient.
Data must be transformed into meaningful, actionable insights:
First we must see, then we can take action. Internal data and reporting systems must talk to one another so that leaders can see what's happening across organizational silos.
What key business functions or quality indicators are the greatest points of pain in your organization today? What do your data and reporting tools tell you about root cause? Do your analytical systems produce information fast and in a form that helps the front line take appropriate action? Or, are your quality improvement efforts strapped by multiple data stores that don't talk to each other and a backlog of report requests in IT? Select this link to view a short PowerPoint presentation on the Clinical Business Intelligence Network (CBIN) or learn more about what membership in CBIN can do for you here. An even more detailed FAQ is available here.
Transparency Resources:
Potent Medicine by John Toussaint, MD
Lean IT by Mike Orzen and Steven Bell
Webinar Links: