Delivery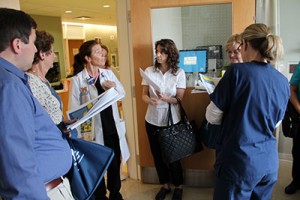 The transformation of our current delivery system is perhaps the most important component in setting the foundation for improved healthcare.
When patients walk into a hospital or clinic, all too often, they take their lives into their hands. Healthcare professionals are rightfully horrified with the 15 million incidents of medical harm in the U.S. each year. Patients and employers worry that, at 18.2% of GDP, the healthcare burden is the biggest risk to our financial future as a country.
Yet, what are we doing about it?
The delivery of health care needs radical change if we are to see a sustainable improvement of health care in America. On these pages, we provide products, educational events and real-world examples about how to do just that.