Executive Site Visits
Changing the culture of an organization can seem like a daunting task. Going to see what good looks like can help you gain understanding about what is required to make and sustain cultural change, or rejuvenate your current transformation journey. Executive Site Visits provide an opportunity for you to go to the gemba at outstanding healthcare organizations to observe and experience the culture.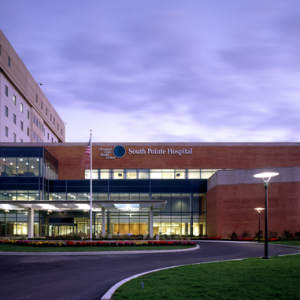 November 12, 2019, at Cleveland Clinic (South Pointe Hospital) – Independence, OH
Visitors to Cleveland Clinic's South Pointe Hosptial will see the finance department, a model cell in the organization. The model cell serves as a testing center for improvement and experimentation that paves the way for the rest of the organization. Getting support functions and departments involved in the transformation journey early on is imperative to a total organizational transformation.

November 19, 2019, at Zuckerberg San Francisco General Hospital and Trauma Center – San Francisco, CA
Visitors to Zuckerberg San Francisco General Hospital and Trauma Center will experience an organizational culture where physicians are engaged in improvement work. The visit will demonstrate what it looks like when an organization is aligned and engaged from senior leaders to front-line staff.
**Executive Site Visits are particularly valuable when an executive team visits together. If none of these dates work for your team contact us by email or phone 920-659-7500 to learn more about scheduling a private visit.