Rapid Strategic Learning: A System for Managing Strategy
Does your organization quickly maneuver and adapt to changing conditions?  Do you have a system to learn rapidly and adjust course? Or does your organization call for full steam ahead like the Titanic, following the old strategic plan even if it has become outdated?  Do your operational leaders feel overwhelmed as one strategic initiative is piled on top of the others?  In today's quick pace environment, learn how to both quickly develop and test a successful strategy as well as connect the system for managing your strategy to your lean management system.
Strategic planning and deployment is the process of choosing a set of breakthrough initiatives to propel the organization toward its vision, or True North, then deploying those initiatives under conditions of uncertainty and competition. You must learn quickly through disciplined, rapid experimentation as you implement these initiatives to create unique value for customers.
Through this program, learn a framework to define and draft new strategies aligned with achieving your organization's aspirations or True North. Learn how to test your breakthrough strategy assumptions and develop fail-fast experiments while balancing these breakthrough initiatives with your improvement system to close the gap on True North, deploying priorities in a respectful way.
At the end of this session, participants will be able to:
Learn and practice the key components of a Strategic System in a lean organization.
Demonstrate how to apply the P-D-S-A cycle to develop and implement clear, concise strategic initiatives to achieve True North.
Express how the organization's management system, continuous improvement, strategy deployment, and True North connect to focus and align work within the organization.
Faculty: Jeff Hunter
Schedule: 1 day (8:00 am – 4:00 pm)
Pre-reading: Where's the Strategy in Strategy Deployment? a Catalysis whitepaper by Jeff Hunter
Recommended Reading: A Playbook for Strategy by A.G. Lafley, Roger Martin, and Jennifer Riel
Recommended Prerequisite Sessions: None
Who Should Attend: Clinical and nonclinical leaders across the healthcare industry involved in making or implementing strategic decisions
Fountain Valley, CA February 20, 2018
Click here for complete information on CE credits, provided by MetaStar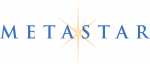 This education experience is available for onsite delivery for your teams upon request. For more information, please contact our Education Team at 920-659-7471 or [email protected].