Creating a Lean Management System Modular Program
Is your healthcare organization struggling to sustain improvement gained through value stream and project work and engaging staff at the frontlines in daily improvement?
As healthcare systems advance in their application of lean principles in pursuit of the delivery of higher value to patients, it is common for them to arrive at a point at which they master project-based improvement, but are challenged to unleash the full power of lean through staff at the frontline engaging in improvement every day. In addition, organizations often struggle with sustaining the achievements of early adopters.
A lean management system allows organizations to align the work of all levels of the organization toward its True North goals. This occurs by regulating the flow of information from the frontline to senior leaders and back, and providing connecting points during which leaders can develop teams, and staff can engage in meaningful problem solving.
Catalysis has collaborated with several lean partners to develop a modular implementation approach for a lean management system that includes selecting two beta units in which all levels of leadership are committed to 1) Participating in the training required, 2) Experimenting with a completely new way to allocate their time and the work of the units, and 3) Addressing the barriers that present during the change process.
Takeaways for participants:
Transition from project teams conducting programs only to frontline staff solving problems.
Develop lean leadership capabilities for a core group of leaders.
Increase engagement of frontline staff and the understanding of how their daily improvements link to the breakthrough goals of the organization.
Create a tailored management system and a spread plan to other units and departments.
"We're realizing that problem solvers have been here all along... we're reorganizing to tackle things better." - Leader at San Mateo Medical Center
"This has given me an exponentially deeper understanding as a VP for the business line I am responsible for." - Deb, VP at WellSpan Health
"We expect staff to constantly adapt to all the change happening in health care, yet we are traditionally unwilling to learn how to lead differently.  We need to be humble, and step back.  This is a better way of doing things." - Mark, Manager at WellSpan Health
Duration:  6-8 months
Faculty:  Patsy Engel, Jennifer Fredriksen, Karen Flom, Jill Menzel, or Mike Radtke
Who Should Attend:  At least three levels of leaders in the organization from two beta units including clinical/operational dyads and dedicated internal lean coaches   
Click here for complete information on CE credits, provided by MetaStar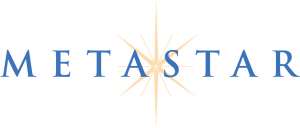 This education experience is available for onsite delivery for your teams upon request. For more information, please contact our Education Team at 920-659-7471 or [email protected].