Coaching for Improvement (2-Day)
Do the leaders in your organization have the competencies necessary to help others grow their problem-solving skills?  Do they ask effective questions that support their teams in their growth as lean practitioners?
For managers and executives in healthcare organizations, the development of coaching skills often takes a back seat to work on skills of a more technical nature. However, lean leaders need an equal dose of technical and social competencies. In particular, effectively coaching others is essential in achieving a culture of continuous problem solving at every level of the organization. During this two-day interactive learning experience, participants will study and practice the art of asking questions in service of others, experience a deep reflection method to understand leadership habits, discuss a framework for coaching engagements, and build a plan for continuous personal improvement.
Following this session, participants will be able to:
Describe coaching principles, applications and practices
Practice asking effective questions
Explain a framework for deep individual and group reflection, the "S" in PDSA
Describe the key components of a coaching engagement
Develop a framework for ongoing personal development and improvement in the skills learned
"This was the most valuable workshop that I've ever attended. As an executive healthcare leader, this has caused me to reflect on how I lead and how to develop others. Ultimately, with the goal of driving value to the patient." - Leah Mitchell, VP Kaizen, Quality and Safety at Salem Health.
Duration: 2 Days (Day 1, 8:00am-4:00pm and Day 2, 8:00am-4:00pm)
Faculty:  Margie Hagene
Who Should Attend: Clinical and nonclinical leaders across the healthcare industry
Click here for complete information on CE credits, provided by MetaStar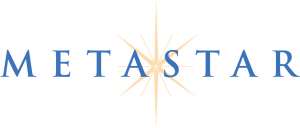 This education experience is available for onsite delivery for your teams upon request. For more information, please contact our Education Team at 920-659-7471 or [email protected].