Defining and Deploying Strategy
Are operational leaders in your organization drowning as they implement a large number of strategic initiatives while managing daily work?
Developing strategic initiatives without regard to current organization conditions, and improving work processes without aligning this work to key value-driven organization measures  is not an effective use of resources or of employee talent and skills.  Through this program, learn how successful healthcare organizations adopt the process called hoshin kanri, or strategy deployment, to match available resources with activities that are tightly aligned with the current environment and with true north goals.  Strategy formulation and deployment processes apply the scientific method to identifying critical needs while involving and motivating all levels of the organization.  In addition, these processes result in the breakdown of barriers and more agile cross-functional management.
At the end of this education experience participants will be able to:
Articulate how the organization's management system, continuous improvement, strategy deployment, and true north connect to focus and align work within the organization.
Learn and practice the key components of strategic planning in a lean organization.
Describe how to apply the P-D-S-A cycle to develop clear concise strategies to achieve true north.
Understand how to use "catchball" to achieve alignment and focus both within and between management levels
Return to their organizations to continue the practice of determining breakthrough work, balancing it with daily improvement work to close the gap on true north, and deploying these priorities in a respectful way to those closest to the work.
Duration:  1 Day (8:00am - 4:00pm)
Faculty:  Jeff Hunter
Who Should Attend: Clinical and nonclinical leaders across the healthcare industry
Travel and Logistics Information 
Click her for complete information on CE credits, provided by MetaStar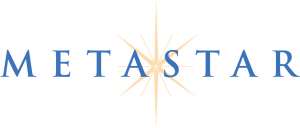 This education experience is available for onsite delivery for your teams upon request. For more information, please contact our Education Team at 920-659-7471 or [email protected].
Click here to read our new white paper that describes a leadership framework designed to transform our healthcare industry into customer focused organizations.