The Building Blocks of Enterprise Excellence: Accelerating your Transformation with The Shingo Model
Is your healthcare organization "stuck" in a whirlwind of activity of tool utilization, struggling to sustain desired long-term behavior and performance results?
This learning experience provides a practical method and a framework to accelerate world-class organization performance and operational excellence through the appropriate application of lean principles, systems and tools. Participants will explore two architectural methods for improvement: 1. Tool-based architecture, and 2. Principle-based architecture. Both are necessary in the evolution of culture. In this session, you will discover the key concepts behind the Shingo model, which has guided lean transformation in many industries for more than 25 years, and is now being applied in healthcare. You will also understand why lean transformations are about more than the application of tools – they are about transforming the culture.
Following this session, participants will be able to:
Describe the benefit of focusing on principle-driven behavior.
Identify and create key behavior indicators (KBI).
Discuss the evolution and integration of tools, systems and principles.
Create a roadmap of next steps.
"With laser sharp clarity and wit, Jake Raymer brings learners through complex materials with care and guidance. His workshop title "Building Blocks of Enterprise Excellence" is accurate; he expectedly leads the participants to understand, and actually gives us the confidence that we can lift and construct our own structures with these blocks." Elizabeth Warner, Medical Director Continuous Improvement Support, Bronson Healthcare Group
"One of the best and most practical session/discussion on systems, principles, tools and organizational transformation. Very well done with excellent facilitation."  Lance Morimoto, Principal, Deloitte Consulting
Duration:  1 Day (8:00am - 4:00pm)
Faculty: Jake Raymer, Max Brown, or Karl Hoover
Who Should Attend:  Clinical and non-clinical healthcare professionals
Click here for complete information on CE credits, provided by MetaStar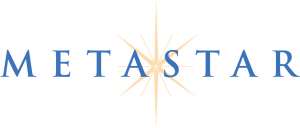 This education experience is available for onsite delivery for your teams upon request. For more information, please contact our Education Team at 920-659-7471 or [email protected].