A3 Thinking
Do you envision every employee in your organization using the scientific method for problem solving in their daily work? Can the operational leaders in your organization teach and coach others how to practice this way of thinking?
As healthcare organizations adopt the scientific method for problem solving, they also adopt the A3 template as a way to document their thinking. However, the A3 is much more than that. The template, and the thinking it represents, is a foundational element of a lean journey. Practicing the use of the A3 fosters communication among stakeholders, alignment to strategic goals, and buy-in around counter measures to a problem. Moreover, the A3 functions as a tool for change management, project management, human development, and knowledge sharing.
During this learning experience, participants apply the thinking behind the A3 to a problem in their work areas and learn and practice how to coach coworkers for improvement.
Following completion of this learning session, participants will be able to:
Explain the requirements of sound A3 thinking and management following progressive stages of learning.
Recognize the thought process behind the various sections of the A3 template.
Develop all the sections of the A3 for an organizational problem.
Practice coaching for improvement and use feedback from peers and faculty.
"This 2-day, in-depth training completely changed my thought process. I thought I knew and I feel like I learned the theory and jargon behind developing people into problem solvers, but I quickly realized I didn't know the methodology of asking effective questions. This training has helped me reflect on my personal target metrics for my own development and the gaps I still have for where I want to be, especially since I am a lean coach."  Cheryl Toledo, Lean Consultant, Sutter Health
Required Reading:  Managing to Learn: Using the A3 Management Process, John Shook. Please bring the book with you.
Duration: 2 Days (Day 1, 8:00am-4:00pm and Day 2, 8:00am-4:00pm)
Faculty: Margie Hagene, Drew Locher, or Jill Menzel
Who Should Attend: Clinical and nonclinical leaders across the healthcare industry
Click here for complete information on CE credits, provided by MetaStar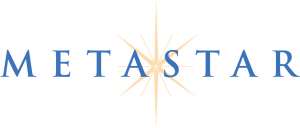 This education experience is available for onsite delivery for your teams upon request. For more information, please contact our Education Team at 920-659-7471 or [email protected].