Coaching for A3 Thinking
Coaching for A3 Thinking
What competencies do leaders in your organization have to develop an organization filled with problem solvers? How effectively do they ask questions that support team members' growth as PDSA thinkers?  For managers and executives in healthcare organizations, the daily, intentional development of their own coaching skills often takes a back seat to working on skills of a more technical nature.
Strong Lean leaders must have a balance of social and technical competencies. Capably coaching others is essential to developing PDSA Thinkers at every level of the organization, and requires leaders to develop new habits and practices of their own.  During this one-day interactive learning experience, participants will practice asking effective questions in service of others, discuss a coaching framework for developing others, and begin a plan for personal improvement using the framework of Personal Improvement A3 Thinking.
At the end of this session, participants will be able to:
Describe the principles of organizational excellence
Define the role of the coach in a lean organization
Practice asking effective questions
Develop a plan for self-improvement as a coach
Schedule: 1-day (8:00 am – 4:00 pm)
Pre-reading: None
Recommended Reading: Managing to Learn: Using the A3 Management Process by John Shook, Humble Inquiry: The Gentle Art of Asking Instead of Telling by Edgar H. Schein
Recommended Prerequisite Sessions: None
Who Should Attend: Clinical and nonclinical leaders across the healthcare industry
Click here for complete information on CE credits, provided by MetaStar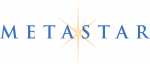 Customized Services – Contact Us

To learn about customized services, please contact our Education Team at 920-659-7500 or click below to email us.
Contact Us