Catalysis Virtual Summit 2020

Event Details
This is a special invitation-only event designed to bring the Catalysis community together to learn, share, and connect around the future of healthcare, the impact of the world-wide pandemic, and the power of learning as a community united in improving healthcare.
Join us on October 21, 2020 from 11 AM to 2 PM CT or log in for the segment of your choice.
*Please note you will need a Zoom account to register. If you do not already have one you will be prompted to create a free account.

Each segment will include short presentations along with a roundtable discussion.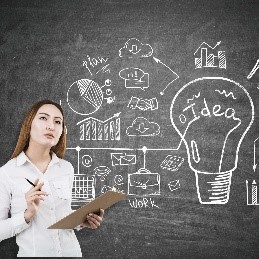 11 AM CT: Reflections from the COVID-19 Crisis
In this segment healthcare leaders will reflect on stories from the COVID-19 pandemic. They will share how these learnings are impacting future models of work and influencing strategy for future surges or crises.
Presenters include:
Kim Barnas, CEO at Catalysis
Lisa Yerian, MD, Chief Improvement Officer at Cleveland Clinic
Lucy Xenophon, MD, Chief Transformation Officer at Mount Sinai Morningside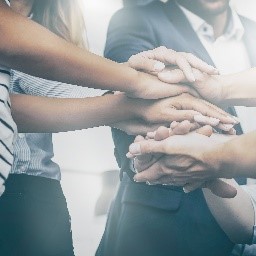 12 PM CT: The Power of Learning Together
Coming together to learn, share, and connect can accelerate change within organizations and the healthcare industry. Panelists will discuss how learning with other organizations has enabled them to improve experiences for patients, staff, and their communities.
Moderated by:
Brian Veara, Program Director at Catalysis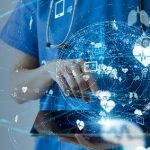 1 PM CT: The Future of Healthcare
The global COVID-19 pandemic upended the way healthcare operated and magnified the need to examine the way care is delivered and create innovative care models. In this segment presenters will discuss what the future of healthcare might look like from a systems perspective, and how healthcare leaders can leverage this crisis as a springboard to better serve patients, staff, and communities.
Presenters include:
John Toussaint, MD, Executive Chairman at Catalysis
Eric Dickson, MD, CEO at UMass Memorial Hospital
Ted Toussaint, Catalysis Faculty
Speaker Bios

Kim Barnas currently serves as the Chief Executive Officer of Catalysis, in Appleton, Wisconsin.
Prior to her role at Catalysis, Kim served as a senior vice president for ThedaCare, and president of Appleton Medical Center and Theda Clark Medical Center. While in that role she enjoyed the opportunity to learn about LEAN and implement this work in hospital operations. The ThedaCare Improvement System (LEAN) path started in 2003, with value stream mapping followed by improvement events, and projects. She was involved in leading two of the initial value streams for OB and cancer services.
As the journey continued, a new challenge emerged—the need for a systematic method to sustain improvement, clarify daily continuous improvement opportunities and deliver on strategic deployment. To meet this need, Kim and her team led the development of a management system. This lean management system is designed to deliver improved performance through a predictable process that develops leaders, identifies defects, solves problems and develops people. In 2014, Kim authored a book titled Beyond Heroes, A Lean Management System for Healthcare, based on this journey.
Today, Kim is actively teaching and supporting healthcare executive teams around the world. Her current focus expands the management system to the executive leadership team, with a principle-based approach to leadership.
Kim has a Master of Science degree in Health Care Administration.
---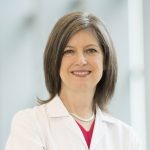 Lisa Yerian, MD is Chief Improvement Offer and a Gastrointestinal and Hepatobiliary Pathologist at the Cleveland Clinic. She received a BS from the University of Notre Dame in 1996 and completed her medical degree, residency training in Anatomic Pathology and a fellowship in gastrointestinal and liver pathology at the University of Chicago-Pritzker School of Medicine. She joined the Cleveland Clinic in 2004 where she has held several pathology and health system leadership positions. In 2010 Dr. Yerian accepted the newly-created role of Medical Director of Continuous Improvement and in 2019 was named Chief Improvement Officer. She now leads a team of continuous improvement professionals engaged in building a culture of continuous improvement across the Cleveland Clinic Health System. Under her leadership the Cleveland Clinic Improvement Model (CCIM, www.clevelandclinic.org/improve) was developed, tested and refined as a roadmap for the entire organization to pursue a culture of improvement.
Dr. Yerian has authored over 150 manuscripts, articles and book chapters in the fields of pathology and continuous improvement. Her efforts have been recognized in multiple awards including the Association of American Medical Colleges Clinical Care Innovation Challenge Award (2016), and the Smart Culture Conference Buffalo Award (2018). She serves on the Board of Directors for the Lean Enterprise Insitutes and also for Catalysis. She speaks nationally and internationally on pathology and on the pursuit of continuous improvement in healthcare.
---
Lucy Xenophon, MD, MPH, joined the Executive Team at Mount Sinai St. Luke's in May 2014 as the Chief Transformation Officer. In addition to her senior leadership responsibilities, Dr. Xenophon also directs a team of facilitators and industrial engineers in the Mount Sinai St. Luke's Lean Learning Lab, the first such lab in the Mount Sinai Health System. Her team works with leadership, middle managers, and frontline staff to design healthcare delivery workflows and processes that remove waste and improve value for patients and staff. Dr. Xenophon also leads the first Daily Management and Incident Command Center for the Mount Sinai Health System – a space where real-time electronic dashboards drive daily collaborative decision making, enable sharing of resources across the Health System, and provide key information for emergency management teams.
Dr. Xenophon began her medical career as a diagnostic radiologist with fellowship training in CT, MRI, and sonography. She trained and worked as an attending in the Northwell Health System and served as the Director of Performance Improvement for the Department of Radiology at Long Island Jewish Hospital. Immediately prior to her arrival at St. Luke's, Dr. Xenophon directed the first Lean Lab at NuHealth, a safety net hospital on Long Island.
Dr. Xenophon graduated summa cum laude from the Sophie Davis School of Biomedical Education and earned her medical degree from New York University School of Medicine. She is Board Certified in both Internal Medicine and Diagnostic Radiology and holds a master's degree in Health Management and Policy from Columbia University Mailman School of Public Health.
---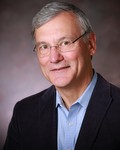 John Toussaint, MD, is an Internist, former healthcare CEO and is one of the foremost figures in the adoption of organizational excellence principles in healthcare. He founded Catalysis a nonprofit education institute in 2008.  Catalysis has launched peer-to-peer learning networks, developed in-depth workshops, and created many products – including books, DVDs, webinars and podcasts.
John has published articles in major medical journals such as Health Affairs and JAMA and in major business journals such as Harvard Business Review. He has written three award winning books chronicling the journey of many organization on the journey to enterprise excellence. He continues to be a student of building excellence into healthcare operations. He has learned from over 220 organizations in 19 countries transferring this knowledge into articles and books and to executive teams around the world.
---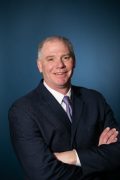 Eric Dickson, MD, is President and CEO of UMass Memorial Health Care, the largest not-for-profit health care system in central Massachusetts with $2.6 billion in annual revenue, 1,700 physicians and more than 14,000 employees. The system includes three owned hospitals on eight campuses with more than 1,000 licensed beds; four affiliated hospitals; 70 office-based community practices; a behavioral health services agency and hospital; six urgent care centers; and an Accountable Care Organization (ACO). UMass Memorial trains 550 residents and fellows annually and performs world-class research in partnership with the University of Massachusetts Medical School. Dr. Dickson also serves as a Professor of Emergency Medicine at the University of Massachusetts Medical School.

---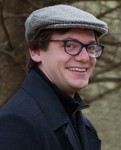 Ted Toussaint teaches, writes, and consults on healthcare innovation both independently and with Catalysis. He uses expertise in design thinking, strategy formulation, and lean product development to help teams discover and implement breakthrough organizational change initiatives.
Ted began his healthcare career at Boston Children's Hospital where he served the Six Sigma team to develop measurement systems and audit processes to improve hospital cleanliness. He then moved to Atrius Health in Boston, where he worked as a front-line improvement specialist and an Innovation Engineer. While there he helped build the Atrius Health Innovation Center and worked with teams to design new clinical care models. With Ted's assistance, the innovation team designed and created the organization's first home-based urgent care program, which reduced overall costs for elderly patient care by $1.5 million annually.
Ted co-wrote the article "How Atrius Health Is Making the Shift from Volume to Value" which was published in Harvard Business Review. He received a Bachelor of Arts degree in Physics from Lawrence University in Appleton, Wisconsin.