About
Change is bearing down fast on healthcare in the United States. The good news is that competitive, choice-driven care is still possible, as long as we focus on three essential elements:
The ThedaCare Center for Healthcare Value is a resource hub that brings together in one place the important insights, examples, and worthy experiments from across health care. We provide the framework and tools needed to unite leaders behind an integrated approach focused on better patient value.
To improve healthcare, we must develop a better understanding of the relationship of quality and cost — a combination that we like to call "Value."
Value = Quality / Cost
As the equation shows us, we must focus both on improving quality and on controlling cost in order to create value. A focus on value cannot be limited simply to healthcare leaders. Everyone — from the frontline physicians and nurses, to the payer, to the employer and the patient — should commit time and energy into defining true value.
Only by keeping our eyes on this value equation can we achieve sustainable change in healthcare.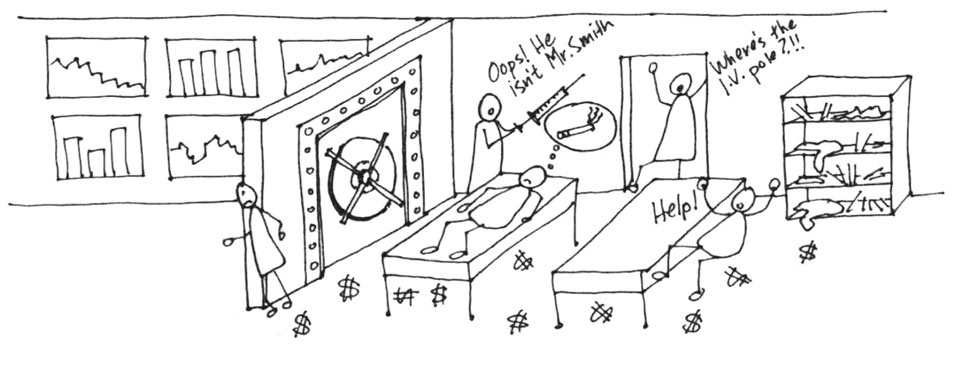 Current State of Healthcare
This process uses simple drawings to visually depict the current or future state of healthcare. As the current state is shown here, healthcare is often chaotic, with employers searching for data they cannot access, physicians making medication errors, nurses scrambling for the tools they need, patients suffering while waiting for service and money left all over the system. The Center's goal is to document healthcare purchasers and providers that have addressed these current states and created value-added, error-free care.
Cost per case in current state: $7,273.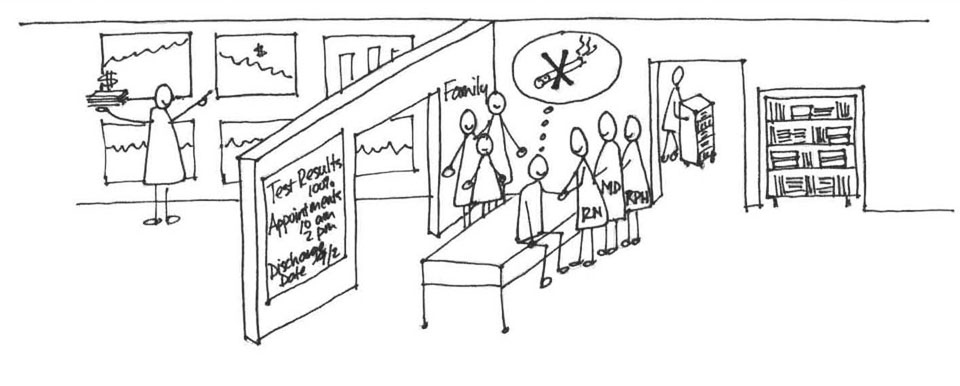 Future State of Healthcare
An example of value-added, error-free care is shown here in the future state. Healthcare can be highly efficient, with employers having access to the data they need, physicians properly medicating patients because they are organized and at the bedside, nurses having easy access to the tools they need to complete their work, patients and families enjoying high-touch service and results, and money being saved because of efficiencies.
Cost per case in future state: $4,911 (a $2,363 savings).