CEO Site Visit at ThedaCare
Do you want to change your organization's culture into one of continuous improvement?
This educational experience offers a chance to visit ThedaCare, one of the first healthcare systems in America to implement lean. Throughout the session, participants will observe what a culture of continuous improvement in healthcare looks like.
One recent attendee stated, "I've just been to healthcare heaven."
Benefits to participants:
Gain a deeper understanding of the role and behaviors required of a senior executive in leading a lean organization.
Gain insights to address the most challenging issues leaders face on the transformation journey.
Observe how frontline staff use lean tools to solve problems, and how managers create a work environment which fosters daily improvement.
Participants will return to their organization with a set of next steps for their organization's lean transformation.
"A pathway to fundamentally rethinking and reinventing how we 'do' healthcare. Greatly needed, given the state of healthcare today." - Terry Akin, President & COO at Cone Health 

Duration: 1.5 Days (Day 1, 7:30am-4:00pm and Day 2, 8:00am - 11:30am)
Faculty: Center and ThedaCare staff
Who Should Attend: CEOs and their senior leadership team
To Register: Contact our team at (920) 659-7471 or [email protected]
Click here for complete information on CE credits, provided by MetaStar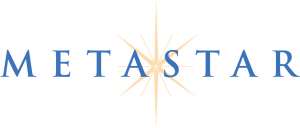 Before your visit to ThedaCare, be sure to read  On the Mend by John Toussaint, MD and Roger A. Gerard,PhD