Lean Healthcare Transformation Summit
The 8th annual Lean Healthcare Transformation Summit is in the books, thanks to all of our speakers and attendees for an amazing program!
Save the date: join us in 2018 for the 9
th 
annual Lean Healthcare Transformation Summit in downtown Chicago, June 14-15, 2018.
iCalendar  •  Google Calendar  •  Outlook  •  Outlook Online  •  Yahoo! Calendar
Sign up to get the latest details as they become available.

---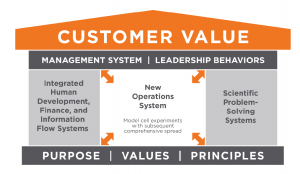 The premier event for healthcare leaders, the 8th Annual Lean Healthcare Transformation Summit, hosted by Catalysis and the Lean Enterprise Institute, offers the latest insights in how to create sustainable organizational change. Catalysis Healthcare Value Network members will share their learnings, discuss their transformation journeys and help you discover strategies to transform your healthcare organization, reduce costs, create value and ultimately enhance quality and patient care. This Summit provides the information and collaboration opportunities you need to be successful in your transformation journey.
Hear from leading healthcare practitioners who know how to make healthcare transformation a reality.
Lean Healthcare Transformation Summit Highlights
Keynotes from progressive healthcare practitioners and thought leaders within healthcare and the lean community, designed to challenge conventional thinking.
Concurrent Learning Sessions offer practical advice in small interactive sessions where you learn, discuss, and reflect.
Pre-Summit Workshops build skills or introduce concepts you need to make your healthcare organization transformation successful and sustainable.
The interactive CEO Panel features author Matthew May sharing his work on innovation systems and moderating an onstage conversation with healthcare CEOs about their challenges and successes with innovation in their organizations.
Limited attendance gives you ample time for discussions and follow-up questions.
Summit networking is a high priority with breaks, receptions, and luncheons providing many formal and informal ways for you to connect with counterparts who are tackling the same challenges you face. Don't forget your business cards!
For complete information on continuing education credits, please click here. 
++++++++++++++++++++++++++++++++
Here's What We Did June 15-16, 2016 in Miami!
Attendees from the 2010-2016 Lean Healthcare Transformation Summits may access materials at Lean.org. Click here to download your summit content.
Each year Catalysis (formerly ThedaCare Center for Healthcare Value) and the Lean Enterprise Institute team up to deliver a high caliber two day conference highlighting transformations in the healthcare industry. Attendees from the lean healthcare community around the world come to learn, share, and connect in an annual event that is highly value-added, and walk away with actionable ideas and new connections for the journey ahead. By attending this Summit, participants will learn from examples of care delivery redesign supported by results, examples of payment systems that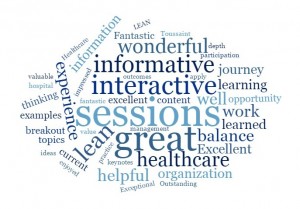 reward patient value creation, and cases of business intelligence supporting performance transparency. Work of the Healthcare Value Network and the Clinical Business Intelligence Network organizations are brought to life in engaging, interactive sessions.
This year we will continue to discuss how focusing on delivery, transparency, and payment continue to be the underpinnings of a system of healthcare transformation, as outlined in the ThedaCare Center's publication Management on the Mend.



Keynote Speakers
| | | |
| --- | --- | --- |
| John Toussaint, MD | | |
| | | Patrick Conway, MD, MSc |
| Kathryn Correia | | |
| | | Elizabeth Mitchell |
|   John Shook | | |
Previous attendees have told us the Summit "was extremely informative, interactive and a great way to network with others."  Last year one attendee said, "It was great! Perhaps the best overall conference I've attended, and I've been attending for 20+ years." Others have noted that there is a "wonderful balance of both the technical and emotional aspects of Lean."