3rd Lean Healthcare Transformation Summit – Europe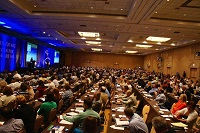 Join us March 14-15, 2017 in Brussels, Belgium!
(Pre-Summit workshops held March 13.)

The 3rd European Lean Healthcare Transformation Summit is now open for registration.  Join us in Brussels March 14-15, 2017, along with globally recognized experts, including John Toussaint, MD, from Catalysis (formerly ThedaCare Center for Healthcare Value), Patrick De Coster, MD, from CHU Dinant Godinne, Johnny Van der Straeten from University Hospital Antwerp, Marianne Griffiths from Western Sussex Hospitals NHS Foundation Trust, Benjamin Garel from Centre Hospitalier Universitaire, and Martin Lund from Mental Health Services, Capital Region of Denmark, all renowned for their experience in healthcare transformation.
We offer a variety of interactive learning sessions and in depth pre-Summit workshops for physicians, beginner, and advanced leaders and practitioners and post-Summit hospital gemba visits.
Keynotes will be in English, simultaneously translated into French.  Learning sessions will be offered in a variety of languages, including English, French, and Dutch.
To learn more and register at leanhealthcareconference.eu. Register by November 18th, 2016, to receive the early registration discount.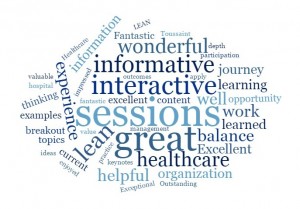 Past programs: